Back to Sponsorships, Products & Services
Standout Ad- Exclusive Online Advertising
Online Advertising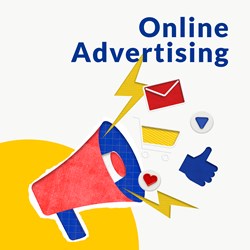 Looking to Stand Out?
There is no better way than to be the only ad on the GDAA's most visited page! You can advertise on our Events Page and be seen by thousands of unique viewers every month.

Stand Out Ad Features:
Exclusive placement on our website's most visited page.
Free Featured Member listing for your company
Hyperlink banner to your company's profile OR your custom URL.
Only one company will be featured and have this exclusive opportunity.

---
Ad Specs:
w: 350 px h: 650 px
Ad must be provided in png or jpeg format. To preserve the quality of the ad, we cannot accept a pdf.
---
Pricing:
$125/month or $1,400 annually. Product defaults to annual billing. Please contact the GDAA if you wish to be set up on a monthly billing cycle.
---
All advertising requires a signed contract prior to the start date of your add. Once the contract is signed, you are responsible for the full amount. No refunds will be provided.

Your company is responsible for the artwork in the correct sizing & format by the due date.
Sold Out