gdaa rent foundation
please read all directions before submitting applicaiton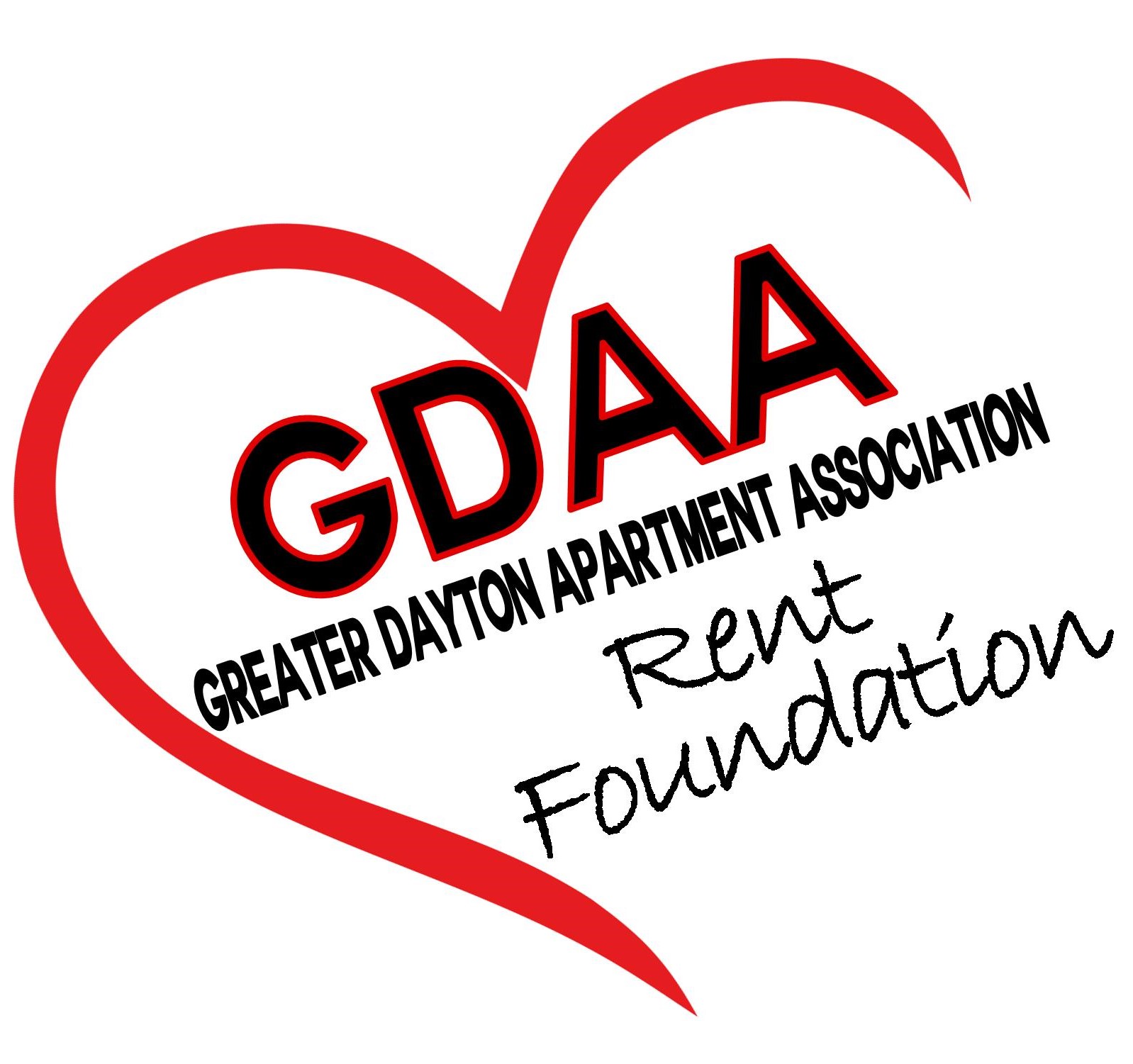 The GDAA Rent Foundation is a private, non-profit, charitable organization that helps one resident per month with their next month's rent. Our funding comes only from donations. The GDAA Rent Foundation Committee Review Board meets at the end of every month to select one applicant to award the funds.

The GDAA Rent Foundation APPLICATIONS ARE DUE 7 DAYS BEFORE THE END OF THE MONTH.
Due to the high volume of applications this deadline will be strictly adhered to.

ALL required, supporting documents must accompany the application. Any application received without the required documents will not be considered.
To receive Rent Assistance, Your Landlord/Leasing Community MUST be a member of the Greater Dayton Apartment Association (GDAA). submitting an application does not guarantee that you will receive assistance.
Qualifications
You qualify to apply for assistance if:
Your Landlord/Apartment Community is a current member of the Greater Dayton Apartment Association
You have entered into a Forbearance Agreement (promise to pay) agreement with your Landlord
You have lost your employment due to the COVID-19 pandemic and you have filed for unemployment
You are current on your rent with no evictions or Notice to Vacate the Premises
You have not already applied with the Rent Foundation twice within six months.
You have not already received assistance from the Rent Foundation within twelve months
We do not provide help for:
First month's rent
Deposits
Past due rent
Utilities
Medical bills
Grocery bills
Household furnishings
Alternative places to live
Other monthly bills
Documentation
Supporting documents are very important. You need to provide as much documentation as you can to help explain your situation. It is to your advantage to provide documentation of your income and expenses as well as any documents that would help to support your reasoning. (Example: Medical statements for medical crisis...)
You must provide:
A copy of the forbearance agreement (a promise to pay) signed by the applicant and landlord
Verification that you have filed for unemployment
YOUR APPLICATION WILL BE TURNED AWAY IF YOU DO NOT PROVIDE DOCUMENTATION
rental assistance request form
Your Rental Assistance Request Form & documentation must be returned by the application due date which is usually within eight days before the end of the month. This is to ensure that the qualifying applicant's rent assistance will be funded to their landlord on or by the first of the month.
this application must be completed in its entirety
DOWNLOAD APPLICATION (FILLABLE FORM)
COMPLETE APPLICATION ONLINE VIA PHONE OR COMPUTER
Submit your Rent Assistance Request form via fax, mail, or email to the information listed below. Please note it is your responsibility to ensure that the Rent Assistance Form has been received on time.
Our funding comes from personal donations and is paid directly to the Landlord.
For application questions,
call the GDAA office at (937) 293-1170
rentfoundation@gdaa.org

Return the completed application and documents to:
GDAA Rent Foundation
3155 Elbee Road
Suite 300
Dayton, OH 45439

Fax: 937-293-1180
rentfoundation@gdaa.org