Back to Events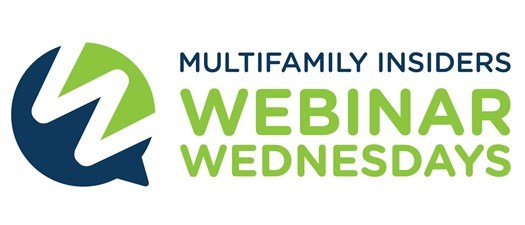 What Are You Spending Money On To Keep Your Employees Happy?
Wednesday, March 16, 2022
Event Details
Motivation and reward, in today's world, has such a different meaning than just receiving a paycheck.  People are motivated by so many different other areas such as time off to be with a family member, health and wellness programs, shifting workloads or work hours, or customizing their responsibilities to "fit their talents and skills".
Every person has different motivations for doing their job. The reasons for working are as individual as the person. But, we all work because we obtain something that we need from work. The something we obtain from work impacts our morale and motivation and the quality of our lives which in turn, affects our productivity, teamwork abilities, and satisfaction levels at work.
This session will highlight the numerous aspects of an employee's career life and how to effectively "motivate and reward" the behavior you need to make your company successful while creating a "win-win" for both the company and the employee.
Why the "carrot and the stick" syndrome doesn't always work
Defining "intrinsic" VS "extrinsic" reward effectiveness
Understanding why some companies just "get it" from the start
Management and maintenance motivation difference concepts "The Problem and The Solution" audience participation
The impact of leadership styles on perceived value of incentives
Determining what each individual team member needs, wants, or "expects" as additional incentive or motivation can be complicated and sometimes very expensive when monies are spent on the "wrong" decisions.
Employee engagement is about believing that the culture of the company is as import as the products or services sold. The first step in building employee retention and employee engagement is for YOU, the leaders, to become engaged in the process too!
Join Jackie Ramstedt and the Webinar Wednesday Team on March 16, 2022 at 2pm Eastern Time To Get Engaged in Motivation and Reward!
About Jackie Ramstedt:
Jackie Ramstedt, CAM, CAPS, CAS, is a requested, repeat presenter and nationally renowned motivational keynote speaker, consultant, and performance coach who has more than 30 years experience in the multifamily housing industry. Jackie has spoken to thousands of industry professionals on a national level for the National Apartment Association, Multifamily Pro Annual Brainstorming, the Institute of Real Estate Management and numerous state and local Associations including Canada. This is Jackie's 16th consecutive year with the Apartment All Stars team national tours. Jackie is a subject matter expert, key contributor, and veteran industry instructor for the National Apartment Association credential courses for the NALP, CAM, and CAPS series, as well as core courses for the Texas Real Estate Commission.
* Each registration is good for one attendee OR one on-site team. If you would like multiple attendees, group viewing events, or other needs, please contact us.