Back to Events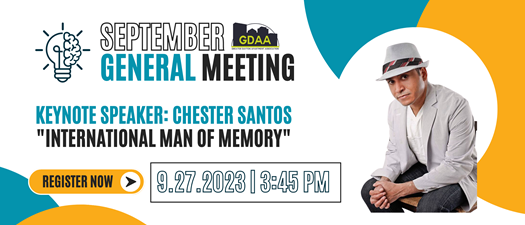 September General Meeting
Wednesday, September 27, 2023
Event Details
Are you tired of forgetting important names, facts, and figures?
Do you wish you could deliver speeches and presentations without relying on notes?
Imagine learning a foreign language with ease or mastering exam material effortlessly.
In today's fast-paced world, having a powerful memory is a game-changer, and Memory Champion Chester Santos is here to teach you how!
---

3:45 | Networking
4:30 | Meeting & Introduction of the 2024 Board of Director Candidates
5:00 | Keynote Speaker Chester Santos
---

Contact the GDAA Office
(937) 293-1170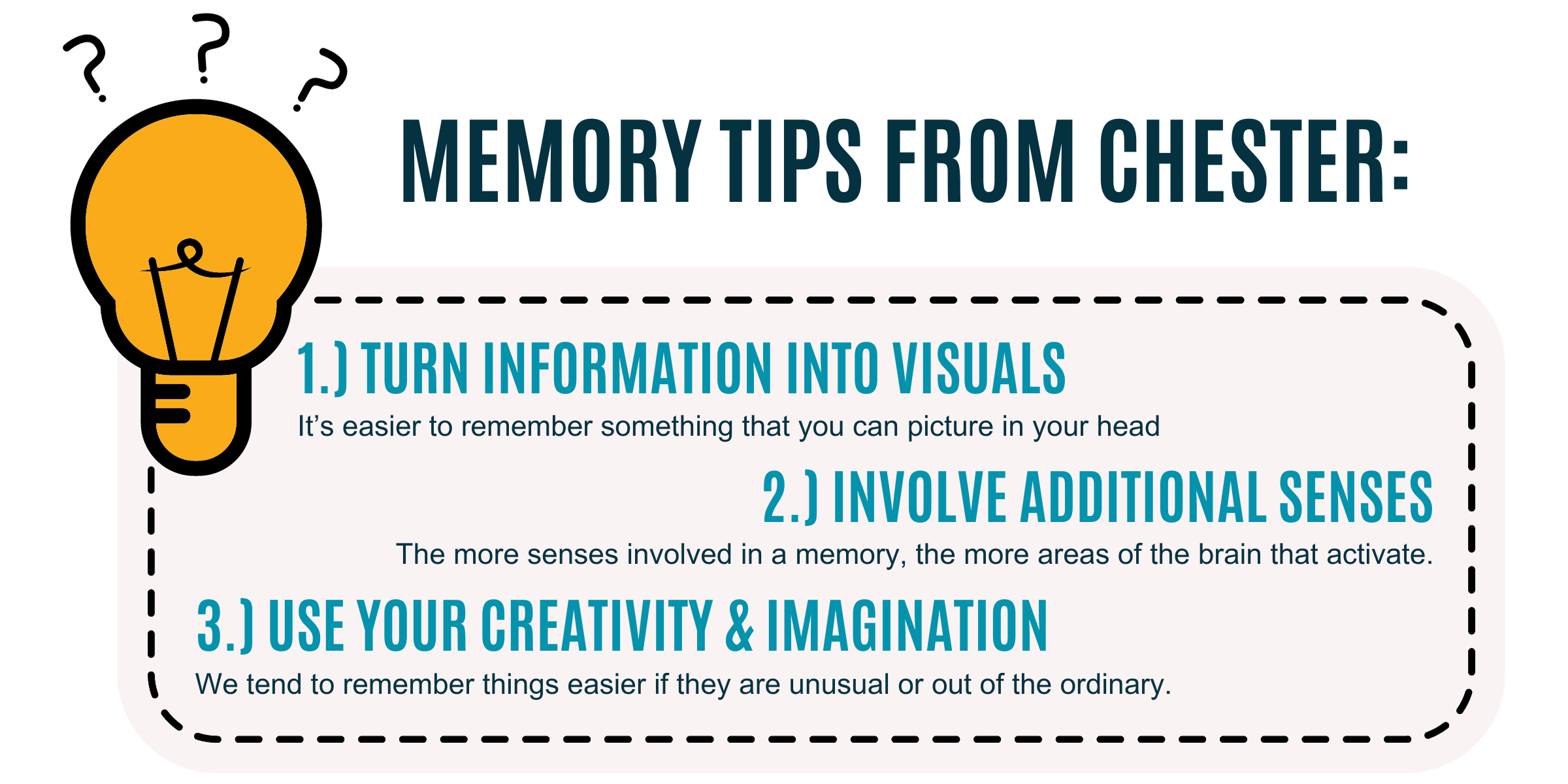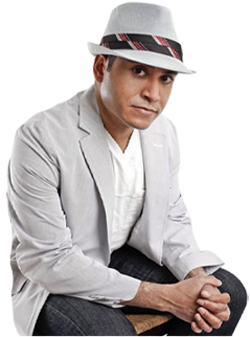 Chester Santos – "The International Man of Memory" has left an impression on all corners of the earth. With his unique ability to not only demonstrate extraordinary feats of the mind, but also educate others to do the same, this U.S. Memory Champion is widely regarded to be the world's leading memory skills expert.
From recalling a random 100-plus digit sequence in five minutes to naming every U.S. congress person's state and district number, there's no memory challenge Chester hasn't taken on.
While Chester understands his exceptional skill, he also believes that every person has the ability to demonstrate amazing abilities with their memory given the proper technique and guidance.
Through workshops, corporate trainings, or his renowned speeches and presentations, Chester has developed a knack for passing on valuable memory techniques in ways that are easy to understand and retain for years to come.
In his workshops, Chester has taught an 85-year-old to recite every Academy Award Best Picture winner in the last 25 years.
Every one of his speaking engagements ends with a standing ovation. On nearly every continent in the world, Chester has inspired millions of people to develop their memory. And as the International Man of Memory, this is the accomplishment that makes him most proud.