Back to Events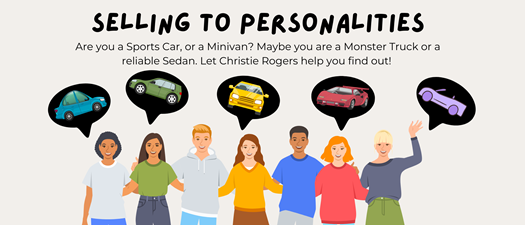 Selling to Personalities 2023
Presented by Christie Rogers of Oberer Management
Wednesday, January 18, 2023
Event Details
Are you a Sports Car, or a Minivan? Maybe you are a Monster Truck or a reliable Sedan.  Let Christie Rogers help you find out.  Learn how to identify what personality type you have and how to recognize, with personality types, who your customers are.  This educational offering is recommended for your entire team (yes, your maintenance team too, they sell your community too) and all Supplier Partner members. This seminar provides attendees with (3) three CEUs.
According to a report published in the Harvard Business Journal, 78% of all purchasing decisions are based on whether or not we like the sales representative.
During the initial contact, the prospect will form impressions of you.  According to a study conducted at Duke's School of Psychology and Human Behavior, these impressions are formed in 14-30 seconds.
Good, positive communication is essential the moment you greet your customer.  This can, at times, be challenging because of the

 

personality

 

type of the prospect.
Understanding the different

 

personality

 

types will help you customize your presentation based on your assessment of the prospect's

 

personality

.  Quick assessment will be very valuable in improving your communication with the prospect and your ability to close the sale.
Meet the Host
Christie has been with Oberer Management Services for the past 16 years as Director of Training and Development and Software Database Administrator.  She has been in the apartment industry for more than four decades as an award-winning leader.  Christie's official unofficial title is Director of All Things Fun and Entertaining.  You can find her coaching, training, resolving software challenges, planning ways to celebrate team OMS, or just answering questions about any and everything from anyone.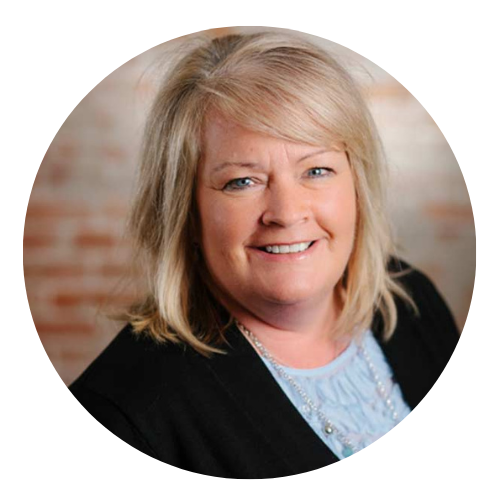 "Finding ways to creatively engage our brilliant team and develop their excellence is my passion and ultimate goal".