Back to Events
Event Details
Fair Housing: Quiz Style!
Presented by Savvy Property Solutions
Michelle Molinaro and Nina Troester, CAM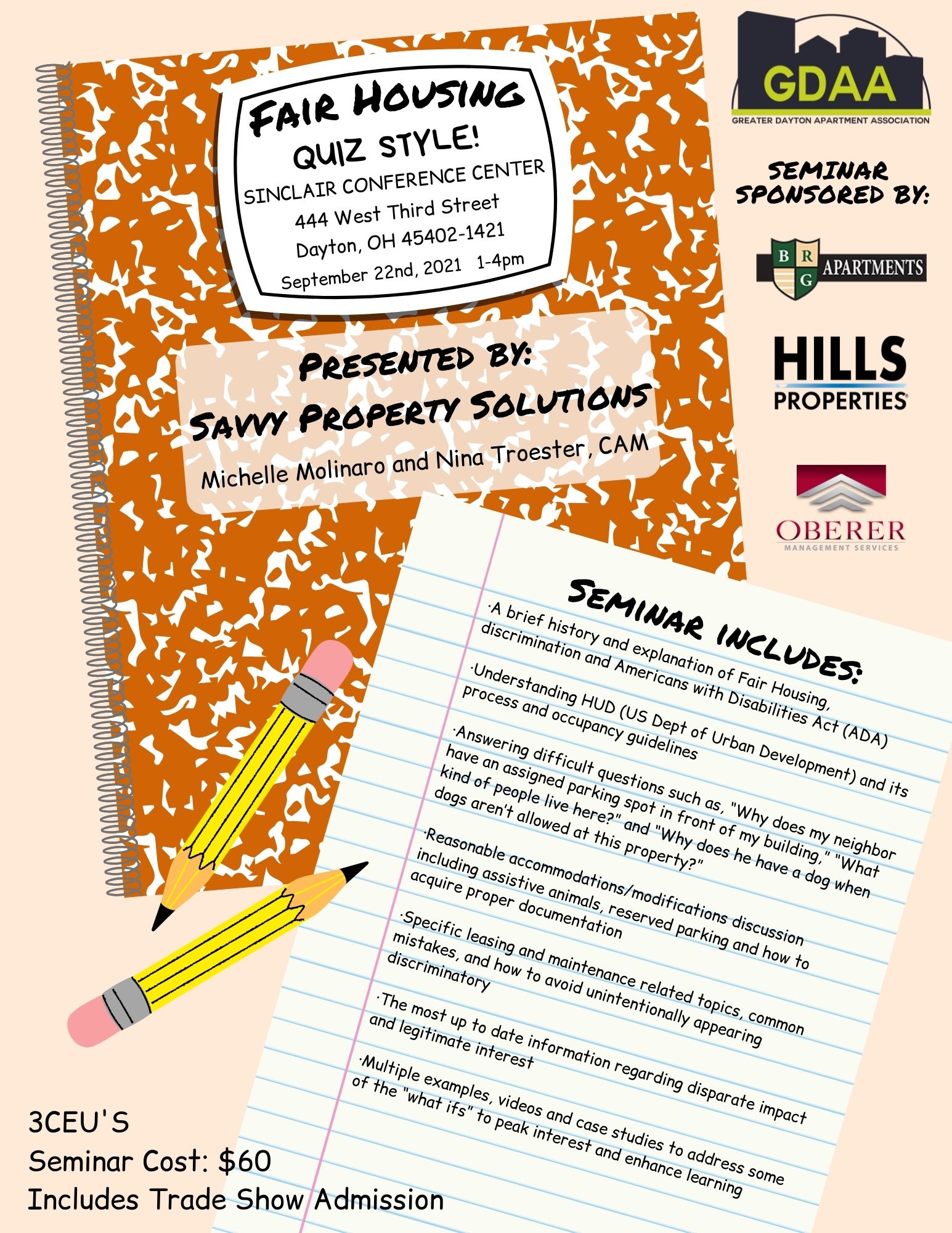 Seminar Includes: 
·A brief history and explanation of Fair Housing, discrimination and Americans with Disabilities Act (ADA)
·Understanding HUD (US Dept of Urban Development) and its process and occupancy guidelines
·Answering difficult questions such as, "Why does my neighbor have an assigned parking spot in front of my building," "What kind of people live here?" and "Why does he have a dog when dogs aren't allowed at this property?"
·Reasonable accommodations/modifications discussion including assistive animals, reserved parking and how to acquire proper documentation
·Specific leasing and maintenance related topics, common mistakes, and how to avoid unintentionally appearing discriminatory
·The most up to date information regarding disparate impact and legitimate interest
·Multiple examples, videos and case studies to address some of the "what ifs" to peak interest and enhance learning
 *No cancellations or refunds accepted within 2 days of the course/event. No-shows will be billed. 
For More Information: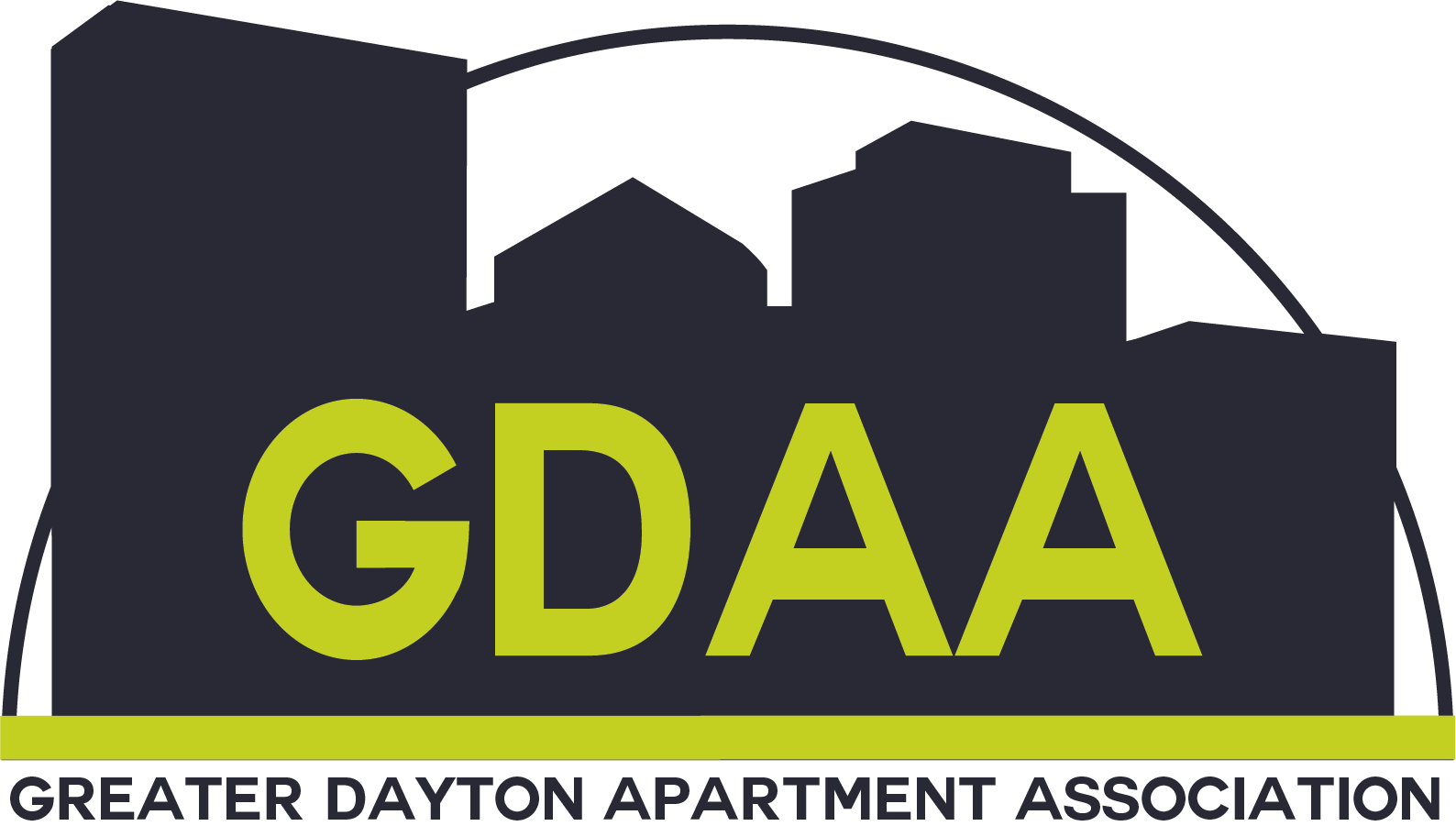 3155 Elbee Rd. Suite 300
Dayton, Ohio 45439
(937) 293-1170
ABOUT SAVVY PROPERTY SOLUTIONS
Michelle Molinaro and Nina Troester started in the multi-family industry in 1996. They have worked for Trammel Crow, AMLI Residential, and Greystar, as well as started Savvy Property Solutions, LLC in 2008. Onsite, Michelle was a Leasing Consultant, Leasing Manager, Resident Services Manager and Regional Activities Director in both Atlanta and Kansas City. She is currently a Management Liaison for Greystar in Kansas City. Onsite, Nina was a Leasing Consultant, Assistant Manager, Community Manager, and Regional Mentor/Trainer in Kansas City. She is currently an RPM Auditor for Greystar in Kansas City and Woodfield Development in their Southeast Region. Both women have been nominated and awarded for their accomplishments, both within the company and with the KC Apartment Association. They have been virtual and in-person speakers for several nationwide companies, and have presented their programs for apartment association seminars and education conferences. Michelle and Nina are duo-speakers at every seminar. Both women spend numerous hours volunteering and contributing to various charitable organizations. Nina was the Volunteer of the Year in 2017 for the FIRE Foundation. Michelle is a board member for the Hopkins Foundation. Originally from Emporia, KS, Michelle graduated from the University of Kansas with a degree in Psychology and is married with 2 children. Originally from St. Louis, MO, Nina graduated from the University of Kansas with a degree in Communication Studies and is married with 2 children.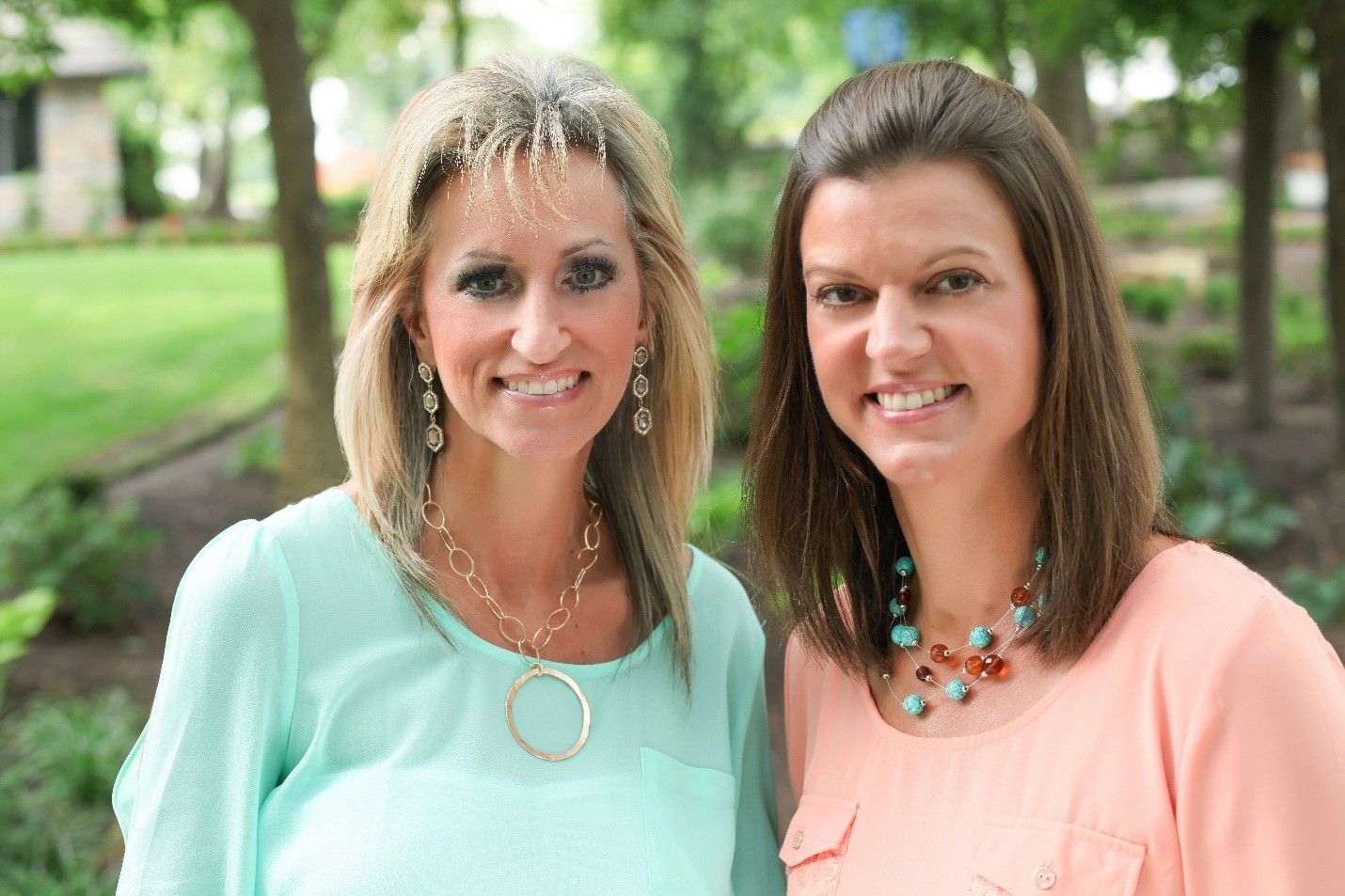 This seminar is eligible for Continuing Education Credits (CEC's) for CAM, CAPS, and NALP.
 Thank you to our Seminar Sponsors: