Back to Events
Diversity & Inclusion Awareness Week:
DE&I as a Forethought: Practical Insights & Strategies for Leaders
Wednesday, October 13, 2021
Event Details
Through a highly engaging, forward-thinking program, leaders will understand how the practice of DEI empowers leaders to build & cultivate consciously inclusive & equitable cultures through renewed mindset, attitude, behaviors, & action. Learn more about how DEI benefits your organization and identify how to overcome roadblocks along the way.
In this webinar, you will learn to:
Explore current trends in DEI impacting the workforce, workplace & marketplace.
Discover the 3-fold lens necessary for leaders to recruit, retain & develop diverse talent within our "new normal".
Gain practical steps to model equity & inclusion and foster a sense of belonging within your team.
Date and Time: Wednesday, October 13 | 2 p.m. EDT
Price: Free
About the Speaker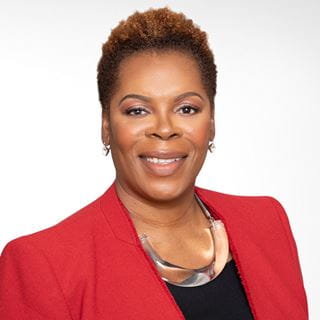 Nadine Augusta, Chief Diversity, Equity & Inclusion Officer, Cushman & Wakefield

As Chief Diversity, Equity & Inclusion Officer at Cushman & Wakefield, Nadine Augusta drives global commitment to DEI including creating an environment that offers equitable and fair growth opportunities for all employees, while also ensuring the firm brings diverse thought and expertise to its clients. Nadine takes a holistic approach to DEI, with a focus on workforce, workplace and marketplace, especially in the areas of recruiting, talent development and supplier diversity. She brings more than 20 years of experience in financial services, management consulting, sales and trading, and diversity and inclusion. Prior to joining C&W, she was Americas Head of Diversity & Inclusion at Goldman Sachs.