Back to Events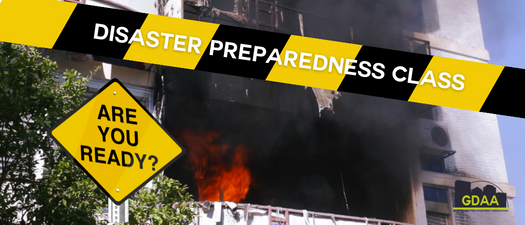 Disaster Preparedness
Thursday, March 9, 2023
Event Details
This class will give you the tools for general disaster preparedness including having a plan and procedure in place to ensure residents are safe, have a place to move, and how to secure both resident belongings and the building structure.
What will be covered:
✔ Introduction and Event Objectives
Event background and goals
✔ What is a "disaster" and who is affected?
Define disaster and identify key stakeholders in any given event.
✔ Before the Storm!
Plan and prepare prior to the event for the best result.
✔ Crisis Management
Execute plan with a meaningful, purpose drive response to limit damage
✔ Disaster Recovery
Restore operations to pre-event capacity and improve plans to address future events.
Meet the Hosts:
Dan Pike, Vice President, Assured Partners
Bob Kohlman, Vice President of Operations, BRG Apartments
Charles Tassell, Director of Government Affairs, GCNKAA
---
All cancellations must be made in writing and will be accepted up to 3 business days before the event. View our cancelation policy here.