Back to Events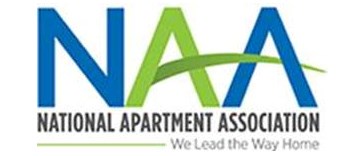 Decrypting ESG Program Standards and Risk Mitigation
Tuesday, April 19, 2022
Event Details
Good corporate citizenship comes with a short-term price, but long-term benefits. Strategic Environmental, Social and Governance (ESG) programs are topical commodities for investors and insurance companies, and best practices for corporate stewardship. Meeting and preempting social demands for climate change and societal equity today has led many companies to see greater returns while making societal impacts and building their ESG scores. With increased investor demand on integrating ESG programs into business plans, numerous ESG frameworks and standards continue to stem the development of effective ESG planning and strategy. Join co-founder of Eigen10 Advisors, Paige Mueller, CRE and principal of RealAlts, Catherine Ann Marshall, as we unlock the most effective approaches for building ESG programs and risk mitigation.
Gain guidance on:
The evolving ESG regulations and risk mitigation tactics
Popular ESG framework advantages and challenges typical used in the rental housing market
The next generation of ESG programs and focusing investors on relevant outcomes
An effective and budget-friendly approach to ESG program development
Date and time: Tuesday, April 19 at 2 p.m. ET
Price: Free
About the Hosts
Paige Mueller, CRE, Managing Principal, Eigen 10 Advisors, LLC
Paige Mueller, CRE, co-founder of Eigen10 Advisors, LLC (E10A), provides real estate consulting services through all stages of the investment cycle, including ESG guidance. She previously led America's strategy for GIC Real Estate and worked at LaSalle Investment Management. Building on those experiences, Mueller created and led a successful pension consulting business prior to forming Eigen10 Advisors.  With an MBA from Indiana University, Mueller serves on the PREA-NCREIF ESG Standards Task Force and the Counselors of Real Estate DEI Committee and has completed multiple Climate Disclosures Standard Board TCFD courses.
Catherine Ann Marshall, CFA, Principal, RealAlts
Catherine Ann Marshall, CFA leads RealAlts, an assets investment consulting firm focused on ESG. Since 2008, Marshall has worked with a wide variety of Canadian and global asset owners and investment managers to improve client performance through ESG integration. Prior to becoming a consultant, Marshall held executive roles in institutional investment management including LaSalle Investment Management and CPP Investments.  She has also worked as an Associate Partner at Aon/Townsend Investment Consulting. With an MA in Economics & Finance from Simon Fraser University, Marshall earned a certification in Sustainability and Climate Risk in addition to her CFA designation.