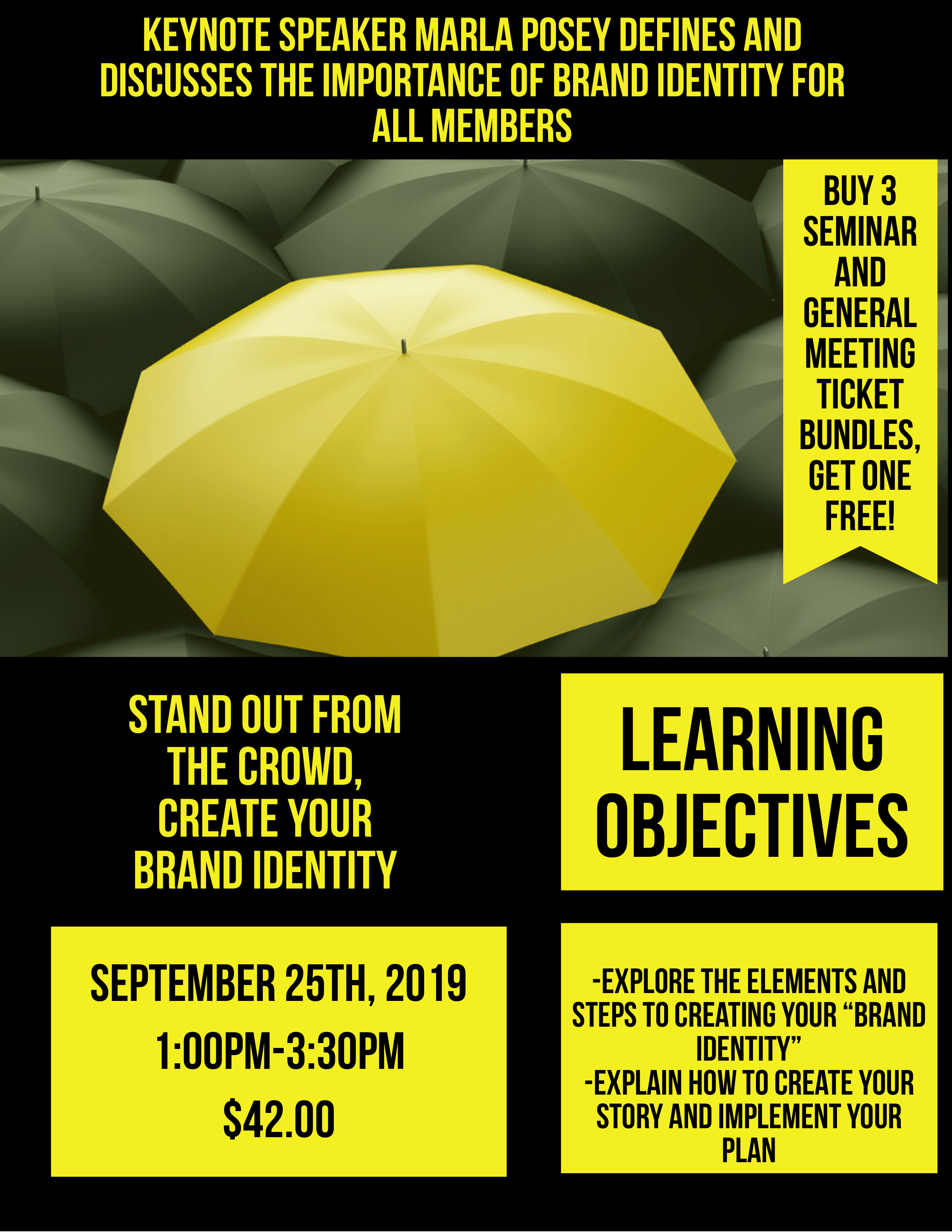 CREATING YOUR BRAND IDENTITY
Have you ever wondered why some brands have become the leaders in their vertical, where others just blend into the group? For instance, how did Disney become the "happiest place on earth," Apple the "coolest tech company" or Nike associated as "the sports performance brand" in the mind of the public?
A large part of the reason is the result of their deliberate and thoughtful choices about how to design and market their brand.
During this session, we will pull back the curtain and explore the components to creating a brand identity, as part of your overall brand, that allows you to positively connect with your customers on an emotional level that will create loyalty that rises above the tide and stands the test of time.
​Learning Objectives:
​Explain what "Brand Identity" is and why it's important to your overall branding message
Review the components to creating your Brand Identity

Messaging

Visual

Emotional

Explore the elements and steps to creating your "Brand Identity"

Explain how to create your story and implement your plan