Back to Events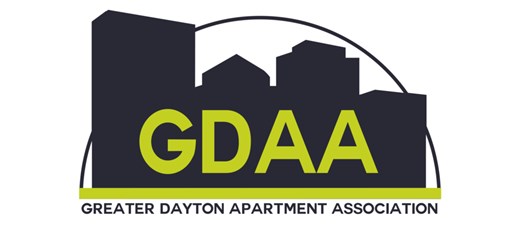 Annual Meeting - Board Elections, Bourbon & Beer Tastings, and Tailgating
A twist on the mini trade show
Wednesday, October 27, 2021
Event Details

The Greater Dayton Apartment Association will hold its annual elections for the Board of Directors at the Annual Meeting and bourbon and beer tasting Tailgate.
3:45 Event kick-off with Bourbon and Beer tasting, Networking, and Food
4:00- 5:00 Voting
4:00 Board Candidate's speeches
4:30 Annual meeting
5:00 Special Presentation
Registration Details
October 2nd-22th $25.00
October 23th-26th $30.00
Member Walk-Ins $35.00
The first 150 receive a 16oz pint cup.
PRIMARY CANDIDATES
There are seven (7) candidates running for four (4) Primary Board Seats.
Lisa Berman- Redwood Living
Heather Croft- Denizen Management
Barbara Hargraves- Oberer Management Services
Jennifer Holp- Sundance Property Management
Olivia Marko-Revere Village Apartments
Stacey Mills- Fieldstone and Windsor Place Apartments
Windy Stone- Vinebrook Homes, Portfolio Manager
---
Lisa Berman, Regional Manager- Redwood Living started her career as District Manager for Oxford Furnished apartments and then became District Manager Oakwood Corporate Housing, comprising four offices: Dayton, Cincinnati, Louisville, and Lexington. Simultaneously serving as the Vice President and President of the GDAA. She moved up and on to Miller-Valentine Group as a Regional Manager and then to Redwood Living where she is today. Lisa has two sons, one just graduated early from THE Ohio State University and the other is graduating from UC this Spring. Lisa enjoys traveling, horse racing, football, and golf. Lisa is direct and "all in" when it comes to anything she does. Her favorite quote is "OPPORTUNITY always involves some risk. You can't steal home plate if you can't get your foot off first!"
---
Heather Croft, General Manager- Denizen Management has been at The Lofts of Willow Creek in Beavercreek for the past 2 ½ years. She entered the Property Management industry 11 years ago after 10 years of management in the airline industry and 5 years in Project Management in the IT services industry. She began her career in Property Management with Towne Properties as a Leasing Consultant and was quickly promoted to the Community Manager role where she continued to learn the industry and excel for the next 4 years. Heather has managed Class-A communities such as The Greene, The Flats at Austin Landing, and most recently The Lofts at Willow Creek & L2. Each property Heather has managed has given her excellent experience and additional knowledge in the industry. She recently completed the CAM courses and will be taking her test soon! She is the proud mother of two sons; William (25) and Andrew (22) and has served as a Board Member in the Secretary role for The Heywood Elementary School PTO and the Troy High School Football Parents Association.
---
Barbara Hargraves, Regional Manager- Oberer Management Services
has over nineteen years of experience in property management. She started in the industry as a part-time leasing agent and quickly found her career path in property management. Her journey began with Oberer Management Services as an on-site manager for a 592-unit apartment community, where she was instrumental in repositioning the property and preparing it for sale. She now oversees a portfolio of properties including urban mid-and-high rise buildings and traditional garden-style apartment communities. Barbara holds a B.A. in Business Administration from Mountain State University, where she graduated Cum Laude. She earned her CAPS certification through the National Apartment Association. Barbara is committed to excellence and believes her dedication, determination, and diligence will provide a fresh perspective and corporate insight to the Board of Directors and Association Members. Her main focus is to provide an environment of support, creativity, and progressiveness. Barbara has been active in the Greater Dayton Apartment Association and currently serves as co-chair of the Event Committee.
---
Jennifer Holp, Director of Property Management- Sundance Property Management
Many know Jennifer as the friendly bartender for GDAA events. Jennifer is the Director of Property Management for the Midwest for Sundance Property Management. Jennifer brings over 18 years of property management experience to the Association. Jennifer has been involved with the Apartment Association for the past ten years and was a prior GDAA board member where she served as the treasurer for one term. Jennifer currently serves as the volunteer bartender for Association events and is a member of the golf committee. She is a Certified Apartment Portfolio Supervisor (CAPS) and a Certified Manager of Community Associations (CMCA). When Jennifer isn't working, she is usually taking her two daughters to sporting events or dance classes and spending time with her incredible husband.
---
Olivia Marko-Senior Property Manager- Revere Village Apartments

Olivia started her industry career in Fort Worth, TX in 2001 after stumbling upon a part-time leasing position after relocating to the area. She worked her way through numerous positions in the industry including Leasing Director, Resident Relations Director, Marketing and Events Coordinator, and Community Manager. She currently holds the position of Senior Community Manager with BRG Realty Group and has been managing Revere Village Apartments since 2009. She has been an active member of the GDAA for 15 years, is a previous member of the board, and has served on a plethora of committees. She currently serves as the chair of the Golf Outing Committee and is a member of the GDAA Rent Foundation committee. She hopes to bring new members of the association together so that they can forge relationships, learn new skills, and empower each other. In her spare time, she enjoys traveling, spending time with family and friends, spoiling her cat, and not sitting still for very long.
---
Stacey Mills – Property Manager – Fieldstone and Windsor Place Apartments
Stacey has been with Towne Properties going on 3.5 years, she was recently promoted from Community Manager to Property Manager, she is currently over two Towne Properties. In the first year, Stacey achieved a prestigious award for "Best Of Dayton" by Dayton Magazine and was voted, "Best Apartment Community to live in within Dayton, OH" Stacey has also won several awards from Towne Properties. She's also served on several other boards: Centerville Wee Elks and Centerville Jr. High and High School Lacrosse. Stacey enjoys getting involved within her community and seeing what she can do to bring the best out of others. She seeking an opportunity where we can all grow together for the greater cause – "A better community for all – no matter where you live"
---
Windy Stone, Portfolio Manager with Vinebrook Homes
Windy started her career in property management in 2005 as a leasing agent. Over the last 16 years, she has worked her way up through the ranks. In January 2020, Windy accepted the Junior Portfolio Manager position for the Dayton Market with VineBrook homes and was quickly promoted to Portfolio Manager, overseeing over 2500 homes and a staff of 30+ all in the Dayton area. Each growth opportunity and venture has enabled her to add another chapter of knowledge and experience. She is an active member of the GDAA Education Committee and rolled out and instructed Apartments 101 at the GDAA. Outside of her professional career, she volunteers as a Board Member for a Pee Wee Youth Program. Windy is looking forward to bringing her knowledge, fresh ideas, and commitment all for the betterment of the GDAA.
SUPPLIER PARTNER CANDIDATES
There are two (2) candidates running for four (2) Supplier Partner Board Seats.
Kayde Fitzpatrick, Senior Project Manager with Contractors, Inc.
Anna Sexton, National Account Manager with Chadwell Supply
Kayde Fitzpatrick, Senior Project Manager with Contractors, Inc.
Kayde has worked in the multi-family industry for 20 years. She is running for a second term on the GDAA Board of Directors where she currently serves as Secretary. Kayde is a very active member of the GDAA and serves on several committees. She is driven by being a collaborative solution generator in a world of those only finding problems.
---
Anna Sexton, National Account Manager with Chadwell Supply
Anna has worked in the multi-family industry for over 6 years. She is a very active member of the GDAA where she serves on the Event and Education committees and is the chair of the Social Media Committee. She is willing to try new things and is a key supporter and promoter of the GDAA. She believes with a concrete game plan we will see an increase in both participation and attendance at all GDAA events. Anna is dedicated to the #GDAAfam and is working hard so all members recognize how amazing and beneficial the association is and will want to join in and strengthen the team!
For More Information: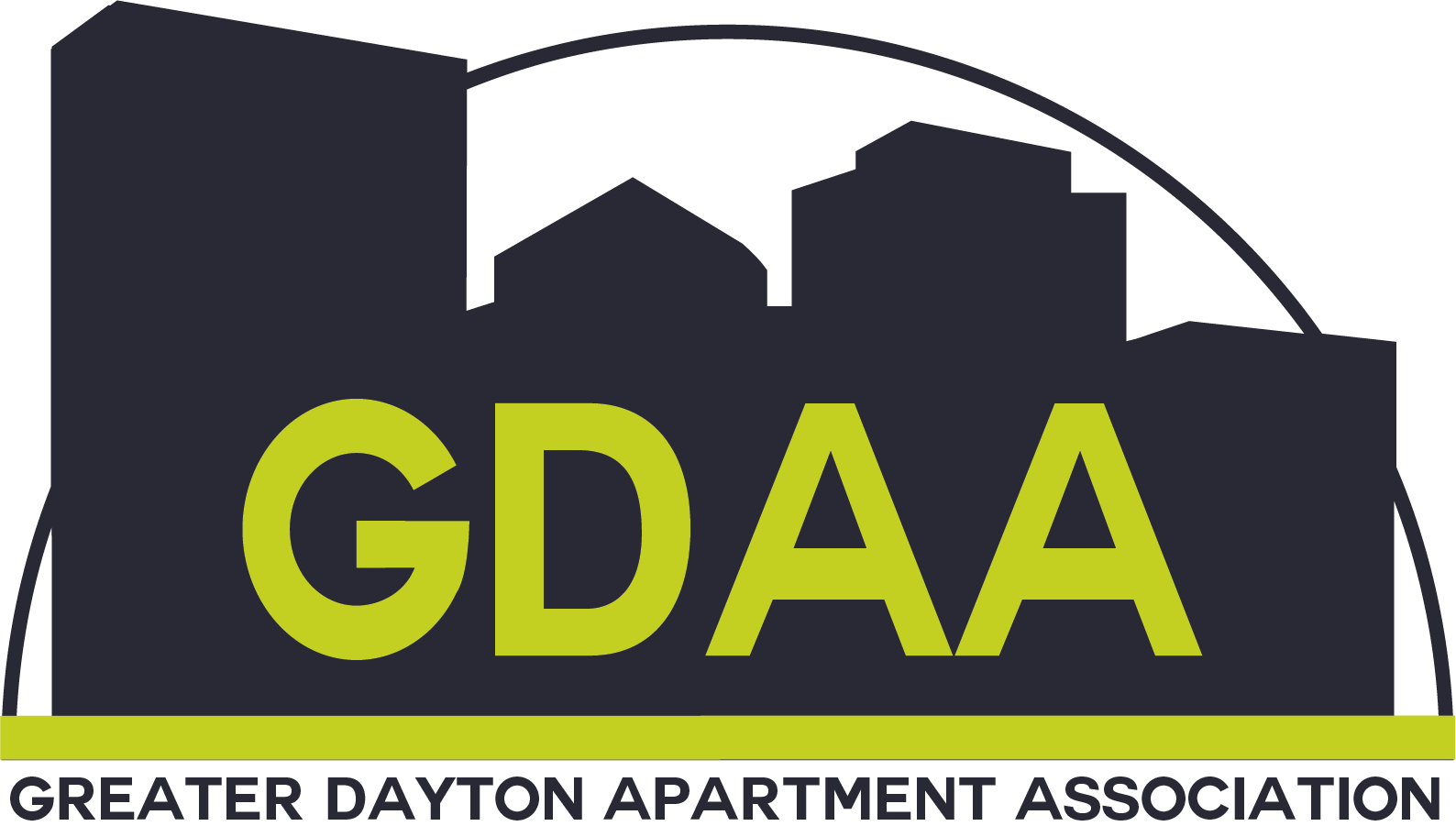 3155 Elbee Rd. Suite 300
Dayton, Ohio 45439
(937) 293-1170
MISSED REGISTRATION? WALK IN'S ARE WELCOMED

Tailgating
Host or attend a social gathering at which an informal meal is served from the back of a parked vehicle, typically in the parking lot.

"GDAA Parking Lot 3155 Elbee Road is reserved for #GDAAfam who wish to tailgate"

VOTING

Absentee or proxy ballots are not permitted. (This policy is in effect unless the public health situation dictates otherwise. We will keep you updated on any changes that may occur.)
Only members in good standing as appear upon the records of the Association shall be entitled to vote. Members in good standing shall be defined as those members who hold no delinquent payables to the Association sixty-one (61) days or older.
Each member shall be entitled to one vote per $250.00, or portion thereof, of annual membership dues paid, which shall be cast by the duly designated representative

Absentee or proxy ballots are not permitted.

"No cancellations or refunds accepted within 2 days of the course/event. No-shows will be billed" This policy is in effect unless the public health situation dictates otherwise. If the event must be postponed or canceled a credit will be issued and applied to the next attended event or seminar.