Dayton Police Department Landlord Meeting
Sharing information that will lead toward crime prevention within the Greater Dayton area communities.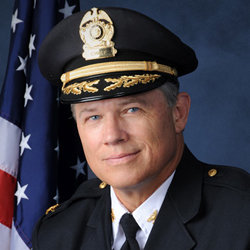 Good Afternoon,
It's that time that we start our quarterly meetings. Since our last monthly meeting I realized that quarterly is the way to go. I have a lot more time to put together quality speakers. Our first speaker will be Chief Richard Biehl of the Dayton Police Department. He has been very supportive of our group since the beginning and wishes to express his gratitude for all that you do for the community. Please join me on Tuesday Feb.21st at 10:00am at the GDAA Training Center, located at 3155 Elbee Rd Suite #300 to welcome him.
Ronald Strehle
Crime Prevention Officer
Dayton Police Dept I City of Dayton
335 W. Third St. I Dayton, Ohio 45402
Office 937 333-8990
Fax 937 254-1501
www.daytonohio.gov
Where
GDAA Training Center
3155 Elbee Road Suite 300, Dayton, Ohio 45439
When
Tuesday, February 21, 2017
10:00 AM EST